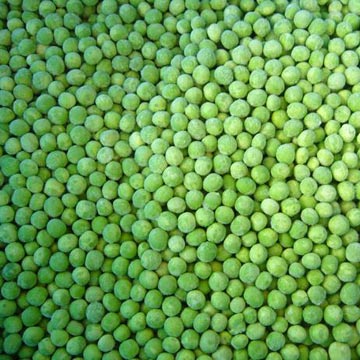 At the
Peninsula Hotel in Manila
, I was under the employ of two great chefs: Chef Jan Gundlach and Chef David Xenia. They brought me in out of the cold to work for their signature restaurant 'Old Manila', a venue for great French Cuisine. The one thing these chefs taught me and stuck in my thick skull is 'Taste your food, taste your cooking throughout. Never trust a skinny chef'. Well, that holds true up to this day. And it is sage advice that any aspiring chef should take to heart. Not that you have to be obese, but at least know how your cooking progresses.
Chef David taught me a very simple soup recipe that seems to get raves from patrons. And it is so versatile that substitutions are encouraged. The following recipe captures that magic.

Green Pea and Smoked Bacon Soup

300g Green peas, fresh or frozen

80g Chopped white onion

20g chopped shallots

50g chopped celery stalk

5g fresh rosemary, chopped

100g unsalted butter

80g smoked bacon strips

1 L Chicken Stock

salt and pepper

75ml creme fraiche

Chop fine 20g bacon strips finely.
In a stock pot, melt half of the butter over medium heat. Add bacon and stir for about 1-2 minutes.
Add in onions, shallots and celery stalk. Stir to cook until transparent. Do not allow to color.
Add 3/4 of the green peas, and cook for 2-3 minutes.
Pour in stock. Bring to boil, then lower heat to simmer for 8 minutes. Add rosemary.
Remove from heat. Let cool for 5 minutes. Pass soup through a blender, and puree.
Pass through a fine strainer into a new stock pot.
Bring back to a simmer. Add salt and pepper to taste.
In the meantime, line a baking sheet with aluminum foil. Lay strips in tight circular formation individually as flat as possible.
Place another foil on top and press flat. Add a cast iron pan or any other oven-proof heavy object on top to stay flat. Pop in hot oven for about 10 minutes.
Remove from oven and let cool. Peel off now crisp cricular strips.
In another sautee pan, sautee remaining green peas and shallots for 2 minutes.
Mound sauteed peas in soup plates. Prop one crisp bacon upright ineach bowl.
Add butter and cream to the soup. Stir to distibute evenly. I use a handblender to add a little foam. Taste, tast, taste.
Carefully ladle soup into bowl. Serve immediately.
Substitutions: you can use, instead of peas, some pumpkin, carrots, mushroom, root veggies and tomato.